This project was absolutely one of the most fun projects to work on at Gentleman Scholar. It called on everyone to come up with 26 unique styles to fit this ridiculous script that is the #SportsAlphabet done by none other than Blackalicious. Here's a breakdown of some of the things I worked on and all that good stuff.
A - Asset Design
B - Compositing / Clean-up
C - Design / Compositing / 2D Animation
M - Compositing / 2D Animation
N - Compositing
O - Compositing / 2D Animation
Q - Compositing / Additional Cel Animation
V - Design / 2D Animation
• Here are some illustrations I made for the background graffiti in A •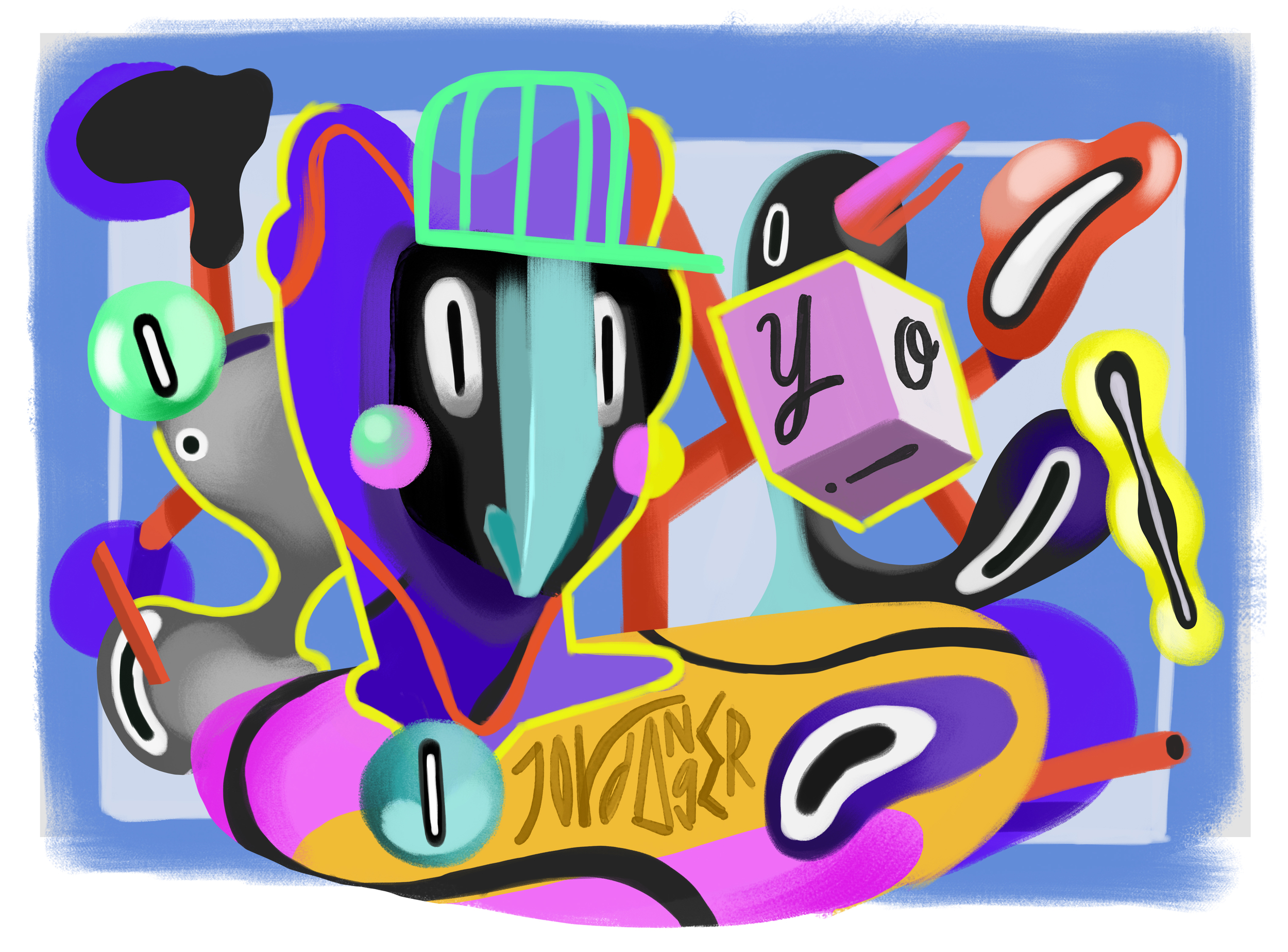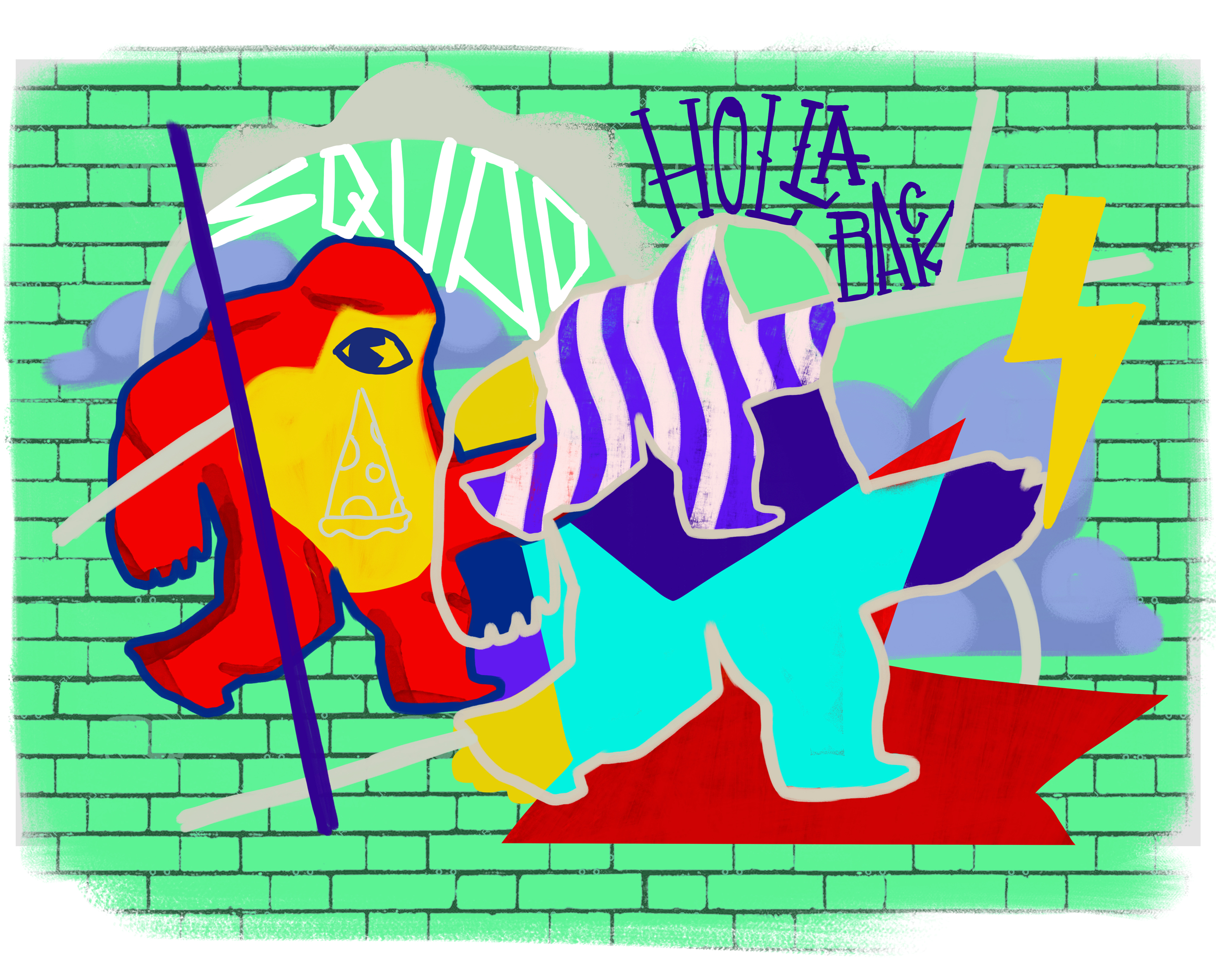 C
" Casually, I chef cash cheddar, fools get casualties and caught off guard with chin music. "
This style took inspiration from hours of my life spent watching Nickelodeon when I was younger and really noticing the 'Fairly Odd Parents' style of illustration dominate the network. I wanted to add a slightly off-kilter twist to something that could be recognizable but still unique and tailored to Bleacher Report. I composited and reworked the final shot that made it to final as the project and interpretation of the line evolved.
I
" I'm isolated on islands it's over, it's over. Ice in your veins getting colder "
Again, these were some earlier iterations that got reworked and developed as the interpretation and tone of the line changed towards the end of the project, but ultimately informed some of the story and conceptual decisions made in the final vignette.
• Here are some BTS shots I took of M. That's Gentleman Scholar's Systems Engineer, Anthony Pangan in the space suit. •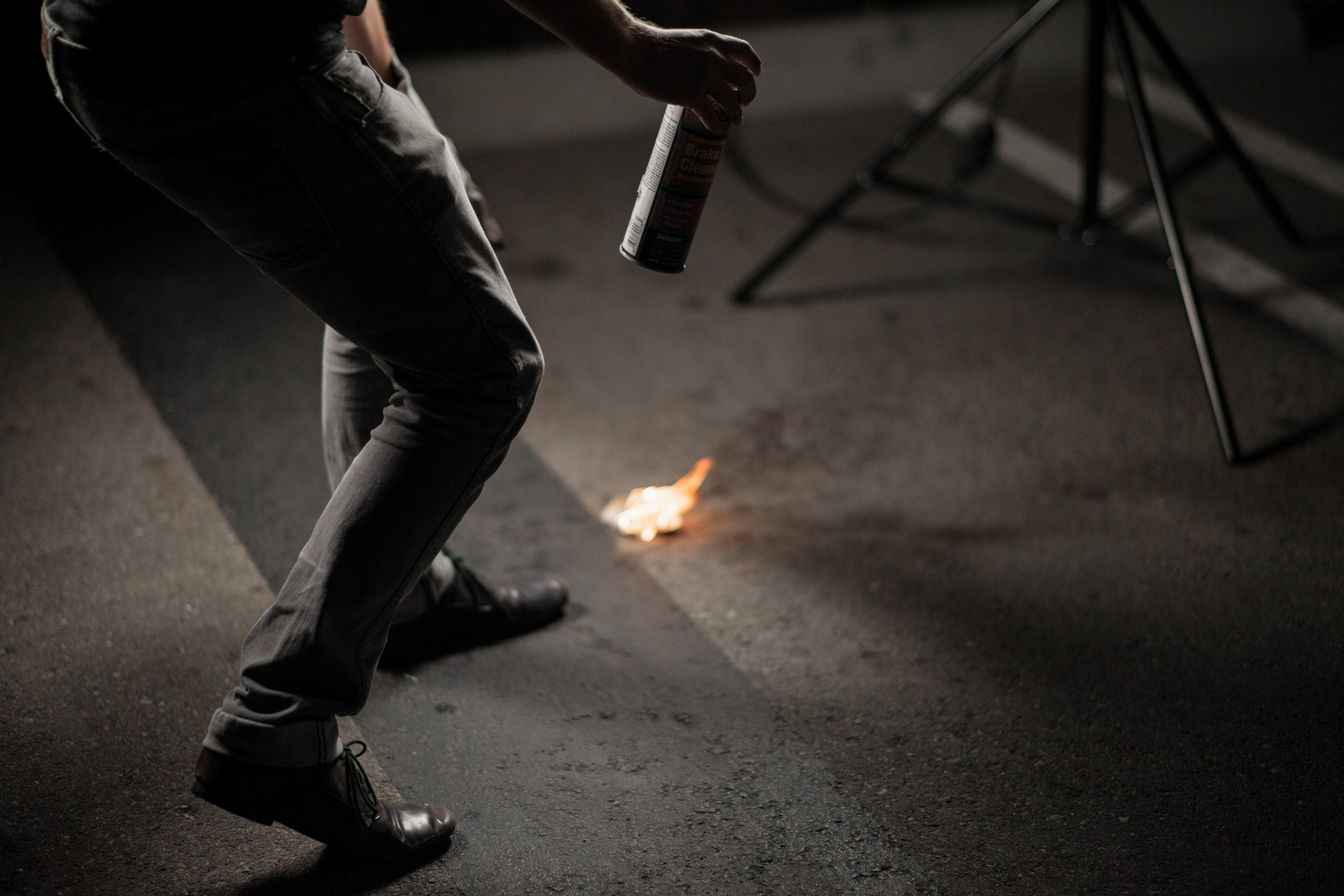 V
" Vicious and vital, victories calling. Volley y'all out victorious velocity "
I repurposed a design and idea that I loved and had sat on for a long time. Finally it seemed appropriate to use for an epic, illustrated sports related thing like the Sport Alphabet. Who doesn't love balancing athletic ninjas? I composited and animated the final vignette that, just like all the other letters, went through several iterations and tests.
—
Awards
One Show Gold Pencil, Craft - Animation
One Show Silver Pencil, Consumer - Music Videos
AICP Gold Award - Animation
ADC 95th Annual Awards - Bronze Cube, Motion Graphics

Press
Motionographer
StashMedia
Credits
Production Company: Gentleman Scholar
Directors: William Campbell & Will Johnson
Executive Producer: Jo Arghiris
Head of Production: Rachel Kaminek
Associate Creative Director: John-Patrick Rooney
Art Director: Jordan Lyle
CG Supervisor: Tim Hayward
Producer: Nikki Maniolas
Associate Producer: Nicole Smarsh
Design: Trevor Conrad, Chris Finn, Sarah Beth Hulver, Jordan Lyle, Macauley Johnson, John-Patrick Rooney, Calla Donofrio, Hana Eunjin Yean
2D Animation: Chris Finn, Sarah Beth Hulver, Jordan Lyle, Macauley Johnson, John-Patrick Rooney, Mike Tavarez, Shawn Kim
Cel Animation: Tristan Balos, Taik Lee, Stephanie Simpson, Harry Teitelman
Character Animation: Blake Beynon, James Lane